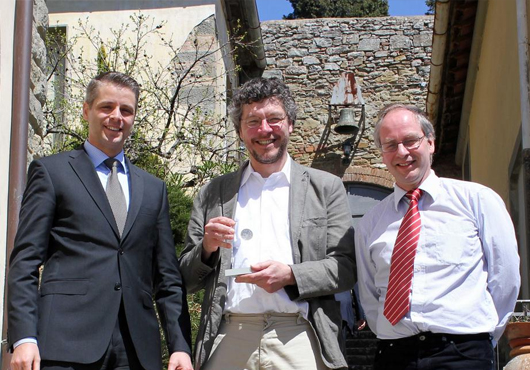 Herbert Koelman has been announced as the winner of the GL COMPIT Award 2013. The Dutch computer aided design expert was honoured for his paper's contribution to the promotion of innovative approaches in ship design, at the COMPIT Conference which took place from 15 to 17 April in Cortona, Italy.
The jury singled out Dr Koelman, SARC, from a short list of several highly qualified candidates, because his paper outlines a roadmap for advanced ship design approaches over the next decade. His paper: "Midterm Outlook on Computer Aided Ship Design" received the highest praise for both its content and form. The jury noted that his highly readable and unpretentious paper offered a number of avenues for exploration for the industry.
Of particular note, they said was his advocation of 3D laser printing as a hands-on manifestation of 3D design approaches. His identification of underused opportunities to create numerical design series and rapid design formulas based on CFD and machine learning approaches. And above all the challenge that the paper puts to the community to avoid complacency and mental standstill and strive for innovation in methods rather than user-interface wizardry.