In PIAS, for each particular project of vessel the side of heel for intact and damage stability calculations is user-configurable, where the options are:
Portside (PS).
Starboard (SB).
The side of the statical angle of inclination. With this setting, the side of the worst stability is estimated with this method: if this statical angle is to PS then the calculation is made to that side, otherwise to SB.
Portside and starboard. With this setting there will be no a priori assumption on the "worst side", instead the stability will be calculated to PS as well as SB, while both sides are fully taken into account in the stability assessment.
The first three options have been available in PIAS from its beginning, the fourth option was added by the end of 2016.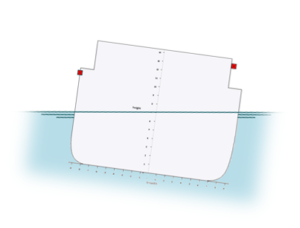 In a separate document Assessment of intact and damage stability to PS and SB in PIAS the background of this feature is described into some detail.
Keep up to date with the latest news, follow us on Facebook and LinkedIn.