On September 13, Herbert Koelman received a best presentation award out of the hands of the chairman of the South African Institute of Marine Engineers and Naval Architects for his presentations held at the HIPER (High-Performance Marine Vehicles) conference held in Zevenwacht, South-Africa.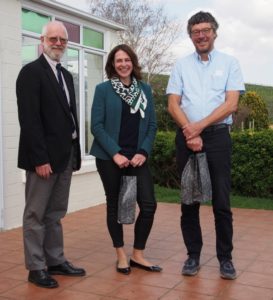 Kevin Watson (left, SAIMENA) and the two price winners Anriëtte Bekker (middle, Stellenbosch University) and Herbert Koelman (right, SARC).
Keep up to date with the latest news, follow us on Facebook and LinkedIn.